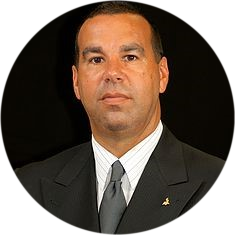 Rev. Benigno [Benny] Valle, Jr.
Having lived a life of servanthood for over 24 years, it has been the desire of Rev. Benny Valle to see the lost come to Christ through the work of a healthy and strong church. As one of the pillars and ordained ministers at Faith Alive Ministries, Rev. Valle has been an effective part in preparing the Body of Christ to meet the needs of God's people. His excitement and desire for God is what fuels his desire to see a church that will glorify God in everyway—at any cost. His wife, JoAnn and four children are instrumental and share in his call to ministry.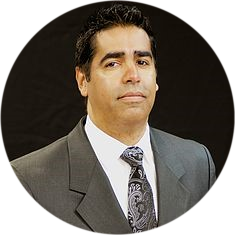 Elder Mark J. Valle
Elder Mark has been a follower of Christ for over 24 years. Being one of the founding members and servant here at Faith Alive Ministries, Elder Mark has and continues to be a vital part of our success in ministry. His leadership has encouraged those around him to be active and effective in meeting the ever growing needs of God's people. Elder Mark also oversees several departments within the ministry ensuring that excellence is the outcome of all we do for God. His wife, Sonia and two children are a testament to his life as a minister, father and friend.

Migaly Lopez
Children's Ministry Director