THE UNSEEN WAR
---
Surprise attack: The ability to strike on the enemy's position when he is unprepared for or unaware of your presence. This strategy has long been effective in war-was the means that instigated America's response and entry into World War II-and, for good or ill, is considered a strategic advantage in battle.
The development of stealth technology, costing governments billions of dollars and years of work, is but the latest in this quest for secrecy and surprise in attempting to gain military superiority. Yet, as much as we know and observe such enterprise in the physical/political realm, how few realize that in the midst of their day-to-day life, a constant barrage of invisible weapons is being leveled in an unseen world. These weapons may not be discussed over the bargaining table of international diplomacy, but they are wreaking havoc amid a public that is blind to the nature of this war.
Many believe that this war is as silent as its weapons are invisible, but daily there are explosions heard that shake our world: Aids! Cancer! Divorce! Violence! So the bombs hit, devastating individuals, families, and society with this nonstop holocaust.
Far worse than any sci-fi attack of aliens bent on destruction of this earth, we endure the attack of an enemy that seeks to enslave and kill our entire population. Not H. G. Wells's War of the Worlds, but a real, yet invisible, war is being fought over this planet.
This can begin to sound quite tragic, but remember this hope: We have weapons that can repel this invasion! The spiritual artillery that we possess can unleash more power than any weapon ever conceived by man. And yet, even though God has equipped us with great resources for battle, we must remember that we will not be successful if we are a divided army. We must unify our resistance in order to win the battle.
This lesson is designed to help you answer questions about the enemy, and to better understand our battlefield-the spiritual realm. In military terms, this is an "intelligence mission." It is always a strategic advantage in warfare to know your enemy-both his strengths and weaknesses-and to be familiar with the terrain where the battles will be fought.
Use the following questions to help you establish biblical facts about the spiritual world, as they apply to each of the scriptures listed below.
How do statements of Jesus and others in the Bible verify the reality of this realm? How can we become aware of actions in the spiritual realm? What is the scope of its impact? How can you personally impact what happens in the invisible?
2 Kin. 6:15-17; Dan. 10:1-21; Luke 11:14-26; John 1:1-5, 14-18; Eph. 6:12; 1 John 4:1-6
---
NEW PUBLIC ACCESS FALL TV SCHEDULE
English
Suffolk County & Nassau County - Friday @ 8pm
Spanish
Suffolk County & Nassau County - Sundays @ 5:30pm
UPCOMING EVENTS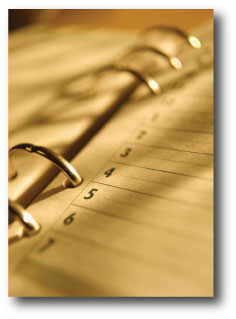 ---
MEN'S RETREAT [Tuscarora]
- November 20th-22nd
"ALL IN"