THE LUST OF THE WORLD by Pastor Angel M. Falcon
---
For in the last days "...men will be lovers of themselves…" (2 Timothy 3:2)
As I observe this generation I can clearly see the fulfillment of this prophetic word. We are warned so many times in scripture in regards to the root of this sin, when mankind will be only focused on themselves. The sin of SELFISHNESS: that desire to put one self first; without regard for the well-being of others contrary to scriptures which says;
1. "Let no man seek his own, but every man another's well-being." (1 Corinthians 10:24)
2. "… Let each one esteem others better then themselves." (Phil. 2:3)
I see a growing presence of these type of individuals in our generation today, focused on self; personal ambitions first and foremost; eyes on the silver and gold "stuff," never content; always gaining but never satisfied; pursuing materialism rather than the source of it ALL, when Jesus tells us "You cannot serve God and riches." (Matthew 6:24)
Sadly if we are honest we even see the subtleness of it creeping into the churches as well, when our faith is put in the wrong places, like:
• Worship has become an individual experience to receive and enjoy than an offering rising as a pleasing aroma to God for His sake. "For with their mouth they show much love, but their hearts pursue their own gain."(Ezekiel 33:30-32)
• Inner healing became not a tool to make us more whole for the sake of lives given away in the service of others, but more of a means of relieving our pain so we can be "happy."
• Signs and wonders are not the goal. They are the result of an intimate relationship with God. It's become like looking and focusing at the gifts and not the GIVER of the gifts.
• Well-being is not the focus but rather the outcome!
• Prosperity is not the pursuit but rather the gift of a loving Father and the fruit of our obedience and integrity.
• The Glory of God must not be the longing in our hearts. It is instead God's response too people who have become intimate with Him at the level of the heart and character.
"Do not love the world or the things in the world. If anyone loves the world, the love of the Father is not in him. For all that is in the world - the lust of the FLESH, the lust of the EYES, and the PRIDE of LIFE - is not of the Father but is of the world. And the world is passing away, and the lust of it: BUT he who does the WILL of God abides forever." (1 John 2:15-17)
So guard your hearts saints and make sure your eyes are on the right things, for the right reasons.
NEW PUBLIC ACCESS SPRING TV SCHEDULE
English
Suffolk County - Saturdays @ 8:00pm/Nassau County - Sundays @ 10:30pm
Spanish
Suffolk County - Sundays @ 6:00am/Nassau County - Saturdays @ 7:30am
UPCOMING EVENTS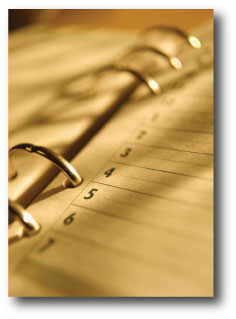 ---
GOOD FRIDAY SERVICE - Friday, April 18th @ 7:30pm
SPRING PICNIC - Heckscher State Park - May 17th @ 10am - Field 3